So, my buddy Matt and I went to a Classic Cars and Coffee event in Perth last Sunday (the 23rd of April 2023) and we took the liberty of taking some pretty neat photos of some of the Supercars that showed up.
There's just one problem. See, the camera I use is a 2006 vintage Canon 30D. Now, like most teenagers (as of the time of writing, it's a 17 year old camera) it can be a bit of a temperamental sumbitch, sometimes… Accidents happen.
This instance was one of them. Now, i'm not sure how the hell the images in this card destroyed themselves, the likely cause is the Image processor or the sensor bricking itself. Half the files couldn't even be rendered by Lightroom. But what did result are some pretty interesting looking photos that have this kinda cyberpunk look to them. Most of them had horizontal banding artefacts, screen tearing and colour rendering glitches. The F488 GTB shown above shows bits where the photo rendered partially correct, but the remainder? Well that has some glitching that looks like it came straight out of Far Cry: Blood Dragon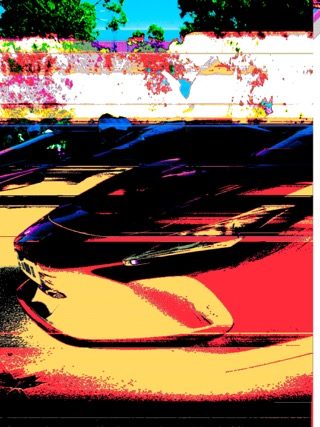 Some of the glitching that resulted created some really interesting effects that look straight off of a synthwave or phonk album cover. This Ferrari F8 Tributo is supposed to be blue, but colour rendering somehow got messed up, with a distinct hotspot above the car where the crowd was supposed to be. There's even some pixel sorting action going on.
Sometimes you take some really nice photos, sometimes your camera gets possessed by The Devil himself. This Diablo image seems to be perfectly bisected right down the centreline. Fun fact, this one has a license plate that was from a limited run of special edition manufacturer name auctions. Normally the maximum amount of characters allowed on a Western Australian license plate is 9, but seeing as "Lamborghini" has 11 characters, you'd think it's invalid… Turns out that that's not the case. If you don't believe me, do a rego check on this guy's plates.
If you want some other examples of what manufacturer plates are on what cars in WA, The name "HOLDEN" was last seen on a 2010 WM Holden Caprice in Black, "FORD" is on a Black 2012 FG Falcon, "LANDROVER" is on a 1974 Land Rover Defender, "MITSUBISHI" is/was on a 1999 Mitsubishi Nimbus in white, JAGUAR is on a red 1998 Jaguar XK8, "LOTUS" is on a 2015 Subaru Liberty (for some damned reason) , "MG" is on some form of 1950s MG, "JEEP" was on a 1966 Jeep CJ5 (now expired) and hilariously "TESLA", (even though it's not part of the manufacturer plate series), is on a 2006 Toyota Hiace.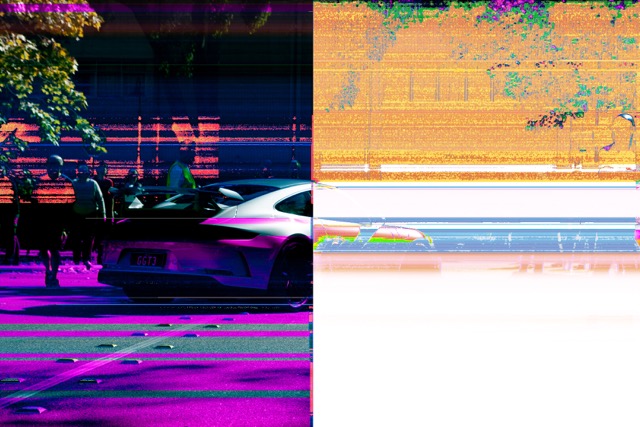 This one is probably my favourite photo. The left side especially has some really nice pixel sorting in the line just above the tail lights, colour rendering issues with the tree and the crowd which still allows you to see their shapes, whilst obscuring them just enough to render some mystery in them, and yet it also still has some semblence of bits of the image rendering properly. This was actually a Silver 911.
So what did I do with these pics? Well with some of them I turned them into really awesome looking Vaporwave/phonk inspired artworks of course!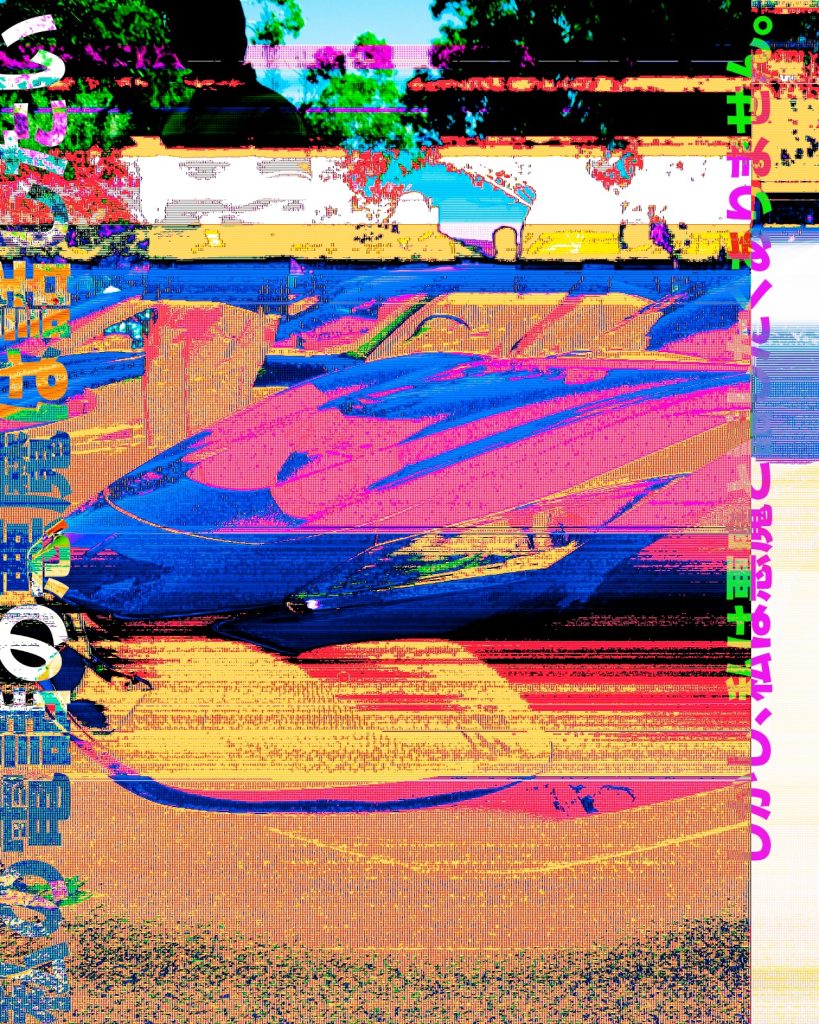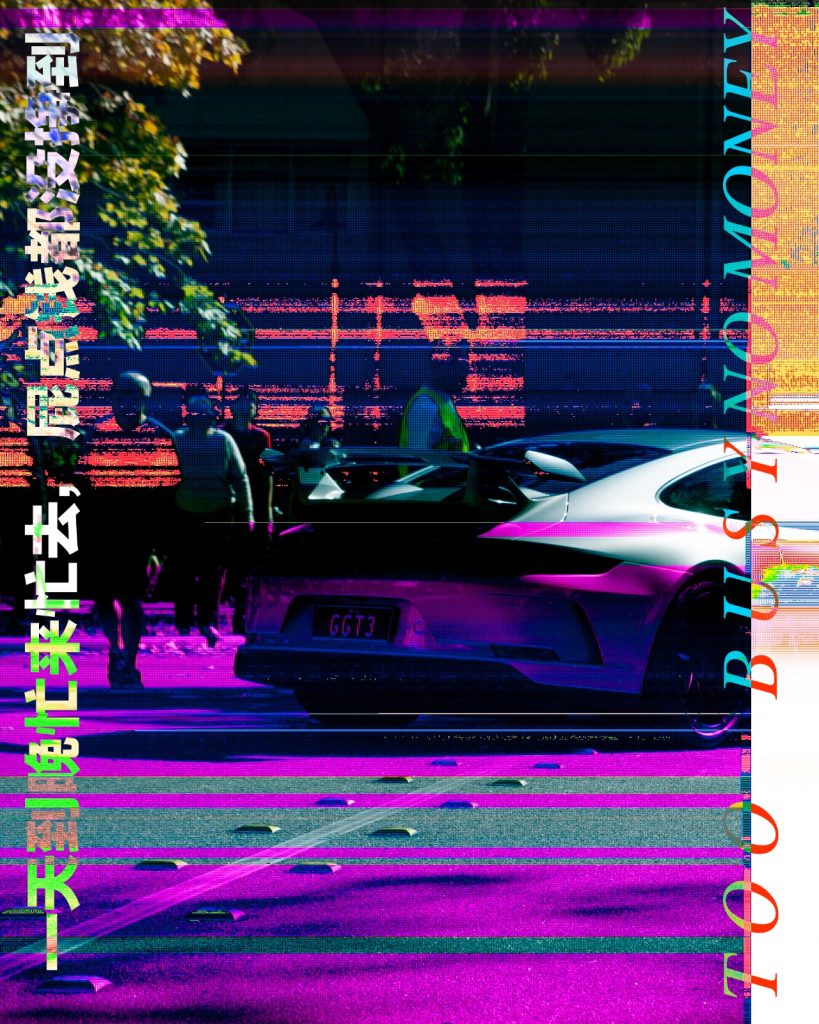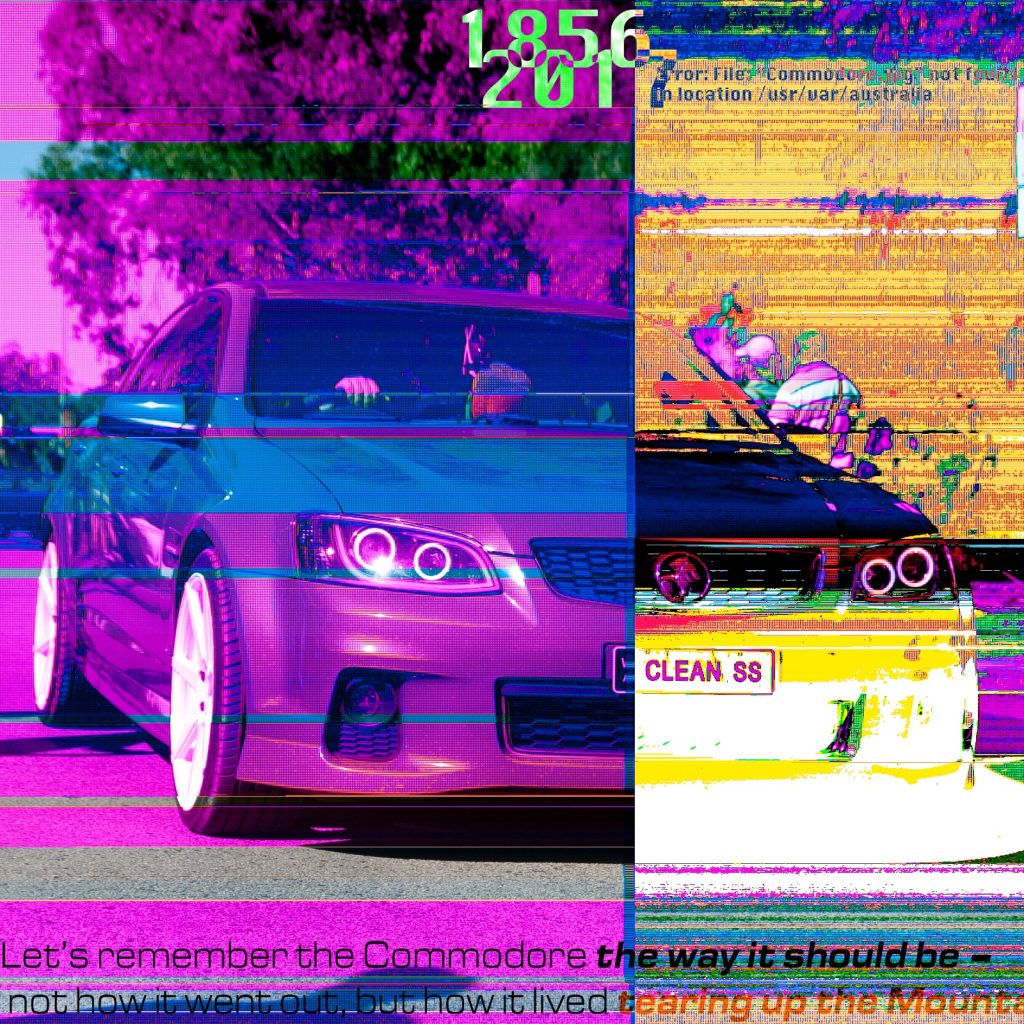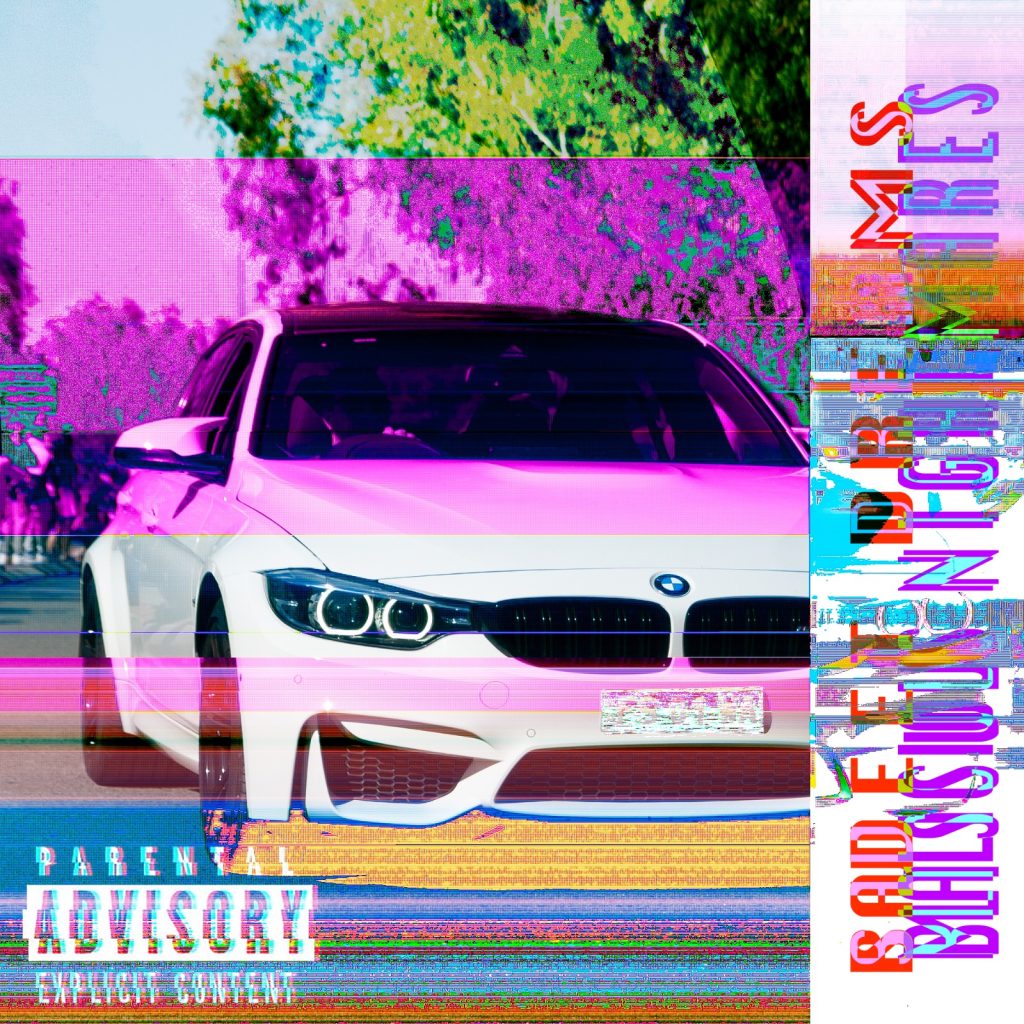 It just goes to show that even in the event of an accidental corruption of your files, you can always make the most of it. In a way there's a sense of wabi-sabi in these pictures. Finding beauty in imperfections is always a great way to create art. If your camera breaks your files, you can always make absolutely sick artworks out of your broken photos.
Beano out.